There are many reasons to become a certified paraoptometric and whatever your reasons are, we're here to help you!
The Wisconsin Paraoptometric Association works closely with the American Optometric Association to ensure our members have the most up-to-date and accurate information regarding certification dates, requirements, etc.
Click here to view AOA's certification page.
Certification through American Optometric Association
Paraoptometric certification is a program developed by a respected panel of American Optometric Association paraoptometrics and optometrists, created to encourage continuing education and knowledge as the field of optometric assisting grows.
The AOA offers four certified programs for optometric staff. Each program requires successful completion of an examination prepared and administered by the Commission on Paraoptometric Certification (CPC) with the assistance of Professional Testing Corporation. The purpose of the examinations is to assure a level of knowledge to perform the functions necessary to each certified designation. Recipients must renew their certification every three years to remain current in their field.
The CPOTM, CPOATM, and CPOTTM examinations are accredited by the National Commission for Certifying Agencies (NCCA). The NCCA accreditation serves as a benchmark on how organizations should conduct certification and clearly distinguishes the excellence and value of CPC certification.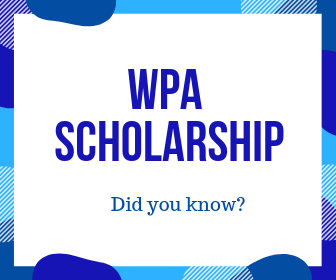 Wisconsin Paraoptometric Association members who take a WPA Review Course and sit for an AOA examination (CPOTM, CPOATM, and CPOTTM) within 12 months of each other are eligible to receive a $50.00 WPA Scholarship. Proof of testing (score not needed) and attendance for the review course will be required.
Please submit your information to president@wpa-eyes.org within 90 days of sitting for examination.