WPA President Pro Tem
Lori Kindschy, CPOT
WPA Vice-President
Julie Steebs, ABOC, CPOA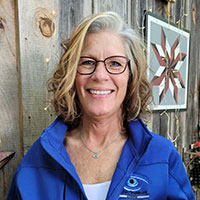 My name is Julie Steebs. I am a certified Optician employed at the Marshfield Medical Center in Minocqua. I reside in a small tourist town nearby called Lake Tomahawk where I have a flock of 12 chickens that keep me busy collecting eggs. I also enjoy riding my E-bike into town or along the roads that pass by numerous scenic lakes we are so blessed to have.
I have 2 sons, and I am the proud Grandmother of a 10yr old grandson and a 3yr old granddaughter who are the light of my life.
WPA Secretary
Kim Jelinske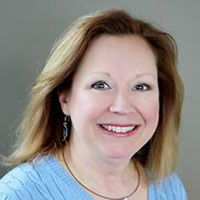 WPA Treasurer
Modesta Montes
District Liaison
My name is Jeanette Howard. I've been in the optical world for 30 years, am ABO certified and was the 2018 recipient for the WI Paraoptometric of the Year. I have had 2 of my 3 daughters work alongside me at Eyecare Center of Wausau. I love what I do and can't imagine any other job I would want to do instead… except to become a dolphin cruise captain because everyone is happy whether they get to see dolphins or not and even then, I would probably sell polarized sunglasses while they were on my boat ride! Honestly though, we have the best career in the world!
District Liaison
Beth Ann Brester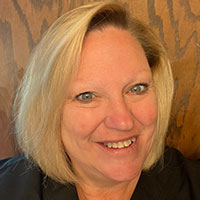 I started in the optical industry in 1981. Throughout the years I have spent time in both retail settings and private practice. I most enjoy the more clinical setting of private practice. With having spent over four decades in the industry I have acquired ABO, NCLE and CPOA certification. Everyone always asks what has kept me doing this for so long…. 1 The constantly evolving technology. 2 The continuing education available and opportunities to enhance my career. 3 the most important People! I love patient interaction and building a rapport. There is nothing better than when a patient picks up their eyewear and is so excited or when that struggling contact lens patient is successful. Not to mention that wonderful friendships personally and professionally I have been able to cultivate over the years.
In my free time you will find me with my family, especially my grandchildren! I also enjoy spending time at our cottage going to as many Brewers games as possible and Packers games.
District Liaison
Lori's background includes over 35 years of hands-on experience in both retail optical and private practice. Certified as a ParaOptometric Technician, her customer service background is unmatched. From lens manufacturing to ocular specialty testing, back to frame styling, she truly has a full- scope outlook and training. Patient care has always been her passion and she brings that mindset to her role as an Office Manager at North Shore Eye.
Her true passion lies in the Vision Therapy successes she has experienced since her start with North Shore Eye.  We have heard giggles coming from the vision therapy room as she helps a new patient "get the wiggles out" and she genuinely values the rewards of watching each patient have a life-changing experience within our vision therapy program.
Lori relocated to the Cedarburg area in 2016 to be closer to her children and grandchildren.
In her downtime, she values spending quality time with family and her big black dog and walking on the sunny side of the street. She loves art, music, and travel. Her personal mission in life is to welcome each day with a smile, a positive attitude, and an open mind.
VOSH Representative
Karen O'Connor, ABO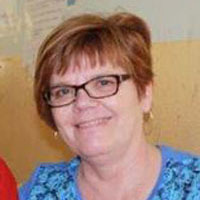 WOA Liaison
Tracy L. Rosiek OD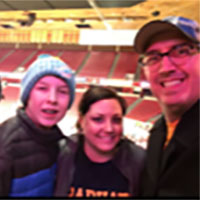 I was born and raised in West Virginia. I graduated from West Virginia University with a B.S. in Biology and then a B.S. in Vision Science from Nova Southeastern University. I also received my Doctorate of Optometry from NSU. I have been practicing in Wisconsin since 2008. I started off working part time in the corporate retail world and part time in the private practice setting. I also did some independent contract work for the Department of Corrections for several years. In 2017 I joined a multidisciplinary clinic which is affiliated with the IHS system located in Oneida. I have been on the board of directors for the WOA since 2018. I started off as a society president, and currently, I am excited to serve in my new rolls as the Membership Chair and WPA Liaison.
I am married with two (step) children. Megan is 20 and Julian is 17. In our free time, my husband, Keith and I love to travel. We are also avid sports fans, especially college basketball. Next to summertime, March Madness is our favorite time of the year. We also have two of the sweetest rescue dogs, Penny (4 yr old Mountain Cur) and Paco (2 year old Blue Nose Pit Bull).