Recognize someone from your office by nominating them for the 2022 WPA Para of the Year Award.
Awarded annually to a nominated paraoptometric who has made outstanding and worthwhile contributions to the profession of optometry and the general public.
All nominations will be judged based on the following criteria: service to optometry and paraoptometric associations, public service and personal achievement and endorsement.
Nominees must be WPA members, not currently serving on the WPA Board.
The recipient of this award will receive recognition at the WOA President's Luncheon and an attractive plaque.
Nomination form is below. Nominations must be submitted before September, 2022. For additional information pertaining to this award, email president@wpa-eyes.org  
Choose the link below to print out a nomination form!
PARA of the Year Nomination Form 2022

2022 Para of the Year Award Winner- Stacey Thibodeau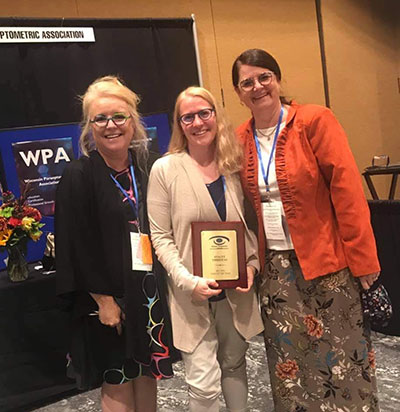 Nomination letter for Stacey can be viewed by clicking here
2018 Para of the Year Award Winner- Jeanette Howard
Jeanette is a member of the Eyecare Center Of Wausau team, Wausau, WI.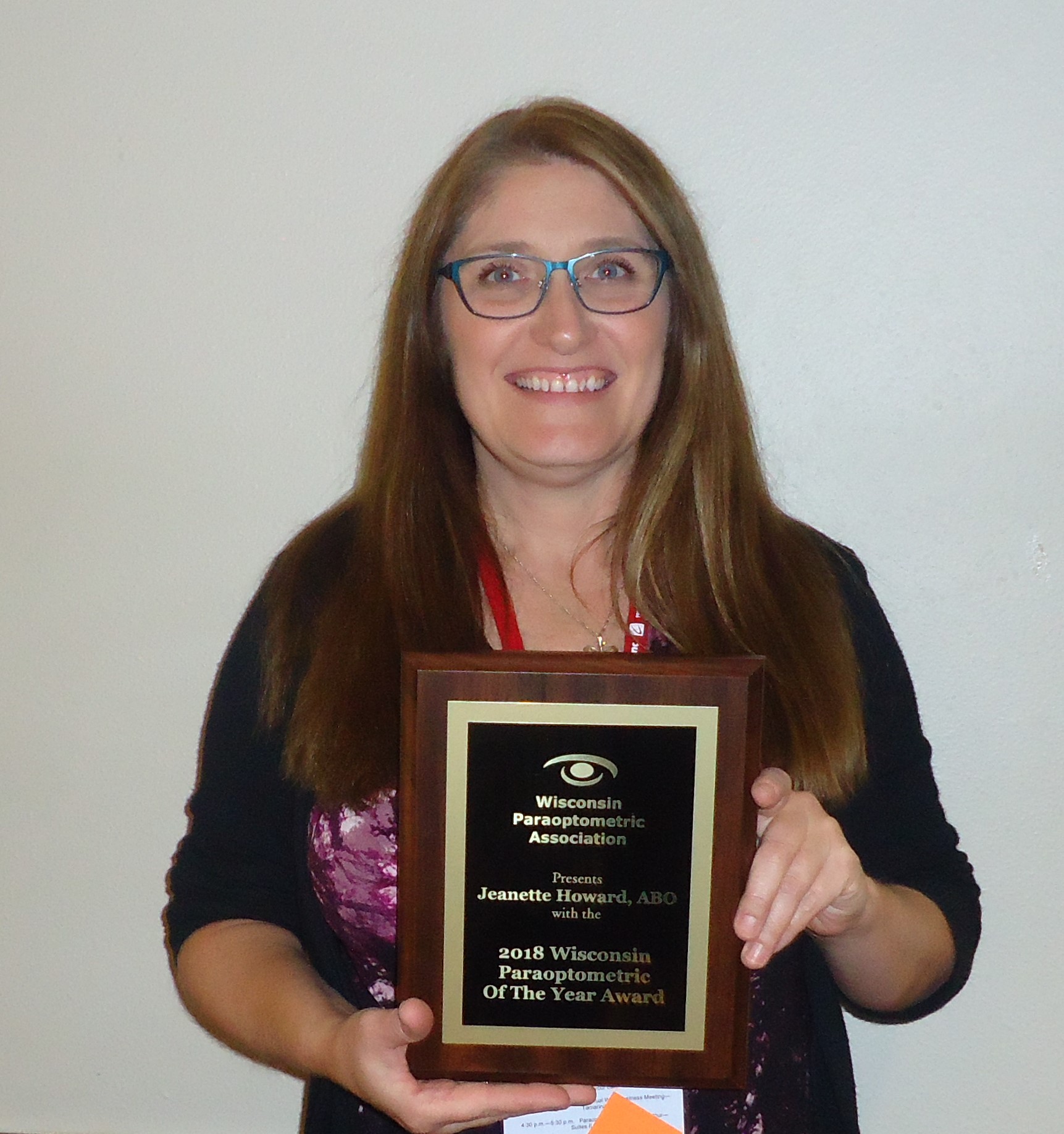 2017 Para of the Year Award Winner- Christine Neuens
Christine is a member of the Stine Eye Center Team, Wausau, WI.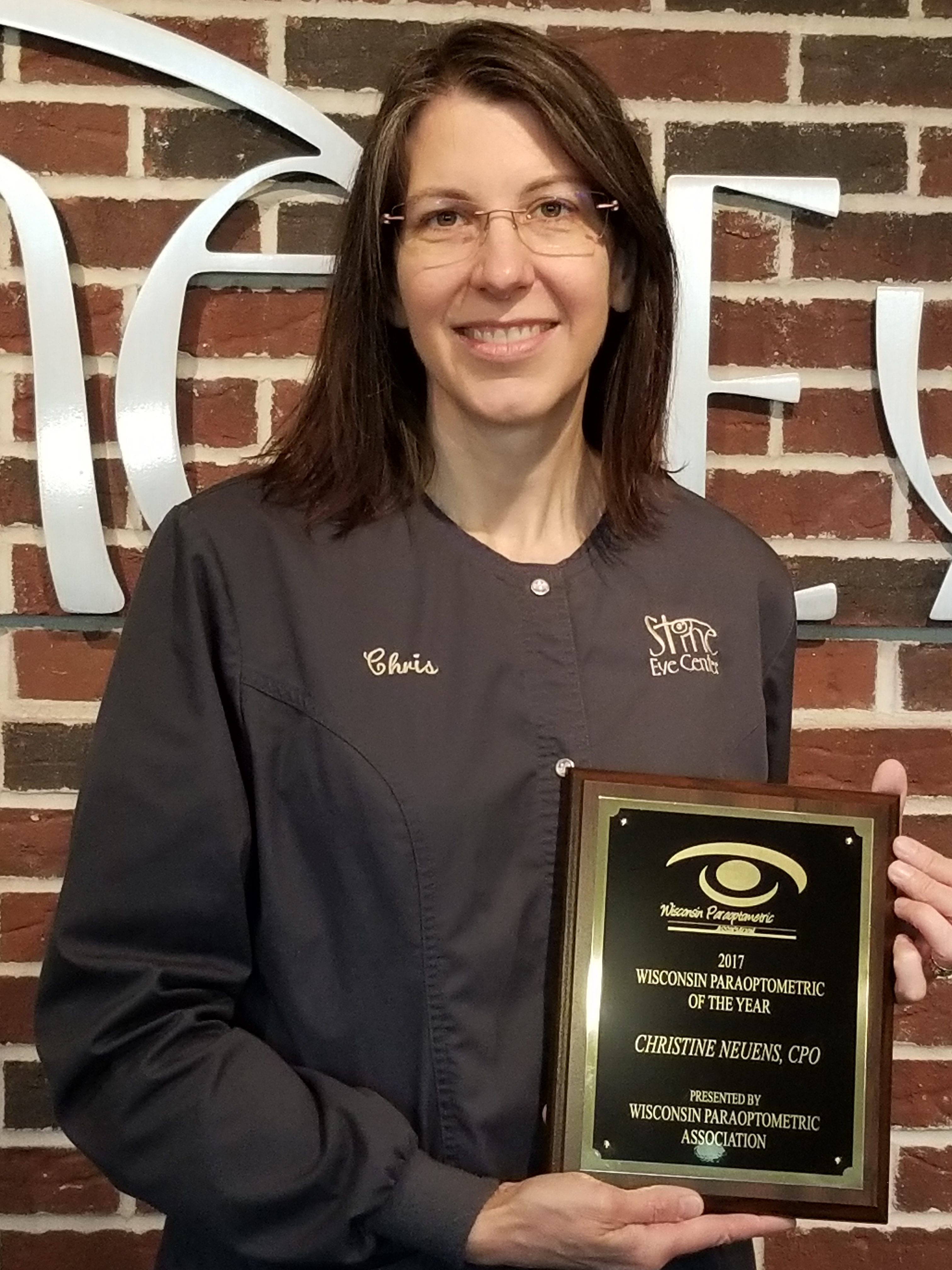 Nomination letters for Christine can be viewed by clicking here